Mathematics Access and Equity Conference Event Series
The Mathematics Access and Equity Conference (MAEC) Event Series Committee is committed to organizing remote opportunities for fellowship, engagement, and dialogue around using Cognitively Guided Instruction (CGI) to create more equitable mathematical spaces for all students.
Our annual, face-to-face conference for summer 2020 had to be cancelled. We still believe that opportunities for fellowship are very important, maybe more important this year than ever. In response, we are moving our multiday conference to an online platform and holding a monthly event. We hope you can join us to make new friends and engage in important conversations.
We are currently curating resources that are available online and on-demand. These resources will serve as springboard for small-group discussions about how to implement CGI in ways that explicitly promote access and equity for all students.
How It Works
Register to participate in the events.
Before each live event, watch, read, or listen to the associated resource and reflect on the following questions:

How does this relate to CGI?
Do I feel discomfort? Why?
How do my lived experiences relate to what I saw, read, or heard?
What are actionable steps I can take as result of this learning?

Consider the community agreements you'll need you and your colleagues to commit to in order to feel safe, supported, and open during the real-time conversation.
Join the live event to discuss the resources and its implications with fellow CGI educators.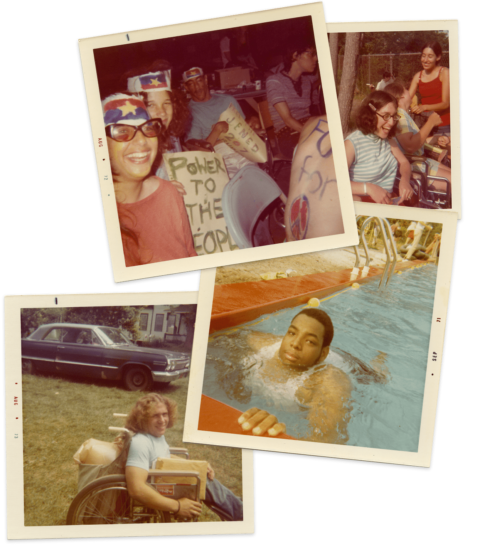 Join Us for Our First Event: Crip Camp!
Register for our live discussion to take place on Thursday, January 14, 2021 from 7:30-8:30PM EST.
Prior to the Live Event, watch Crip Camp. Crip Camp is a documentary film (1:46:42) that shares the experiences of a group of "disabled young people and their journey to activism and adulthood, and in doing so, provides an opportunity for all to delve into the rich and complicated history of disability activism, culture, and history." It is available through several services providers, including Netflix. It is available for free at: https://www.youtube.com/watch?v=OFS8SpwioZ4
If you have questions, or if you would like to submit a resource for consideration for future events, please contact Dr. Robert Schoen at rschoen@lsi.fsu.edu.
Past Events